Why Choose Greg Perkes as your Appellate Attorney? Download Greg's Resume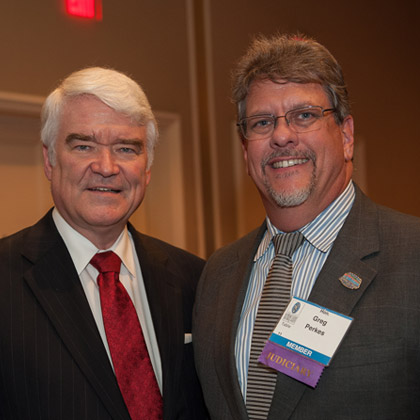 Greg Perkes is certified in Appellate Law by the Texas Board of Legal Specialization, licensed to practice before the United States District Courts for the Southern District of Texas, the United States Courts of Appeal for the Fifth Circuit, and the Supreme Court of the United States of America.
Board Certification is a mark of excellence and a distinguishing accomplishment. Within the Texas legal community, Board Certification means an attorney has substantial, relevant experience in a select field of law as well as demonstrated, and tested, special competence in that area of law. There are more than 100,000 attorneys licensed to practice in Texas. Just 7,400 are Board Certified.
Board Certified lawyers earn the right to publicly represent themselves as a specialist in a select area of the law. They are the only attorneys allowed by the State Bar of Texas to do so. This designation sets them apart as being an attorney with the highest, public commitment to excellence in their area of law. Board Certification can only be obtained after an attorney has been in practice for five years, with a minimum of three years' experience in the specialty area.
Board Certification is not a one-time event. It requires an ongoing involvement in the specialty area which is periodically substantiated with references from peers in that field. It also requires annual professional refreshment through the Texas Bar of Legal Specialization approved, continuing legal education course work to stay abreast of current trends in law.
Perkes Law Firm is an appellate boutique specializing in state and federal appeals. The firm brings exceptional experience in representing clients throughout the trial and appellate process. We deliver successful pre-trial and trial strategy to both clients and attorneys.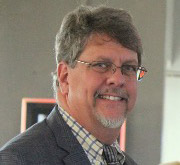 Mr. Perkes began his legal career as an appellate briefing attorney for the 13th District Court of Appeals. He has over 20 years' experience as a Board Certified appellate attorney and served 6 years as a state appellate jurist on the Court. He has authored over 1,000 legal opinions in all matters of civil and criminal law (except death penalty). He is a member of the State Bar of Texas Appellate Council, the State Bar of Texas Judicial Section's Legislative Committee, and the State Bars, Appellate, Real Estate, Construction and Alternative Dispute Resolution Sections. He also serves on the Texas Board of Legal Specialization's Civil Appellate Law Advisory Commission, the Texas Center for the Judiciary's Board of Directors, and is a former Co-Editor of the Appellate Advocate, a State Bar of Texas magazine, as well as the Corpus Christi Bar Association magazine.
What is an Appeal?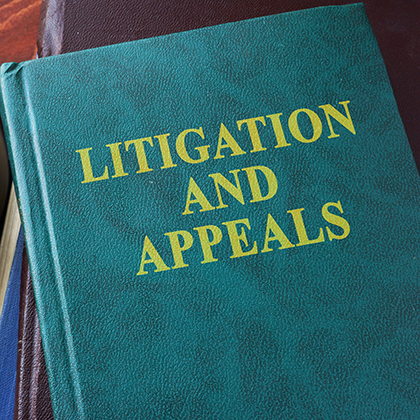 An appeal is a legal proceeding by which a case is brought before a higher court for review of the decision of a lower court. An appeal is not a retrial or a new trial of the case. The appeals courts do not usually consider new witnesses or new evidence. Appeals in either civil or criminal cases are usually based on arguments that there were errors in the trial's procedure or errors in the judge's interpretation of the law.
Appellate attorneys ask a higher court to reverse the decision of a trial court after final judgment or other legal ruling. No new evidence is admitted on appeal, for it is strictly a legal argument.
Services to Clients
Perkes Law Firm aids clients with briefs, motions, mandamus proceedings and interlocutory relief, if necessary, from appellate courts.
Services to Attorneys
Perkes Law Firm works collaboratively with trial lawyers prior to trial to frame legal theories, jury charges, and preserve the record as well as post-trial to analyze the record for appellate potential.
Cases and Appellate Opinions
Federal Cases:
Among significant cases the Hon. GREG Perkes (former Justice) has successfully litigated in federal court are:
SIC CORP D/B/A SICORP, INC. VS. HILLER SYSTEMS, INC. AND FIDELITY AND DEPOSIT COMPANY OF MARYLAND
GREYCAS, INC. VS. OCEAN TRANSPORT LTD. NO. 1, OCEAN TRANSPORT, INC., WILLIAM R. CROSS AND LAWRENCE E. KIESCHNICK VS. GREYHOUND FINANCIAL CORPORATION AND THE DIAL CORP.
MONROE R. ROKOHL VS. TEXACO, INC.
ROBERT HATHORN D/B/A COUNTRY CAJUN RESTAURANT VS. BONNES ENTERPRISES, INC. D/B/A BAYOU GRILL
FIRST COMMERCE BANK, N.A. VS. JAMES E. WARD
METROPOLITAN LIFE INSURANCE CO. VS. MARIA E. TREVINO, ET AL
IN THE MATTER OF JOSEPH A. HANSLER, DEBTOR; JOSEPH A. HANSLER VS. TONY MAINKA AND AM VENDING COMPANY
PEARSON EDUCATION, INC., ET AL. VS. TYLER YEATHERMON, ET Al
State & District Cases:
Among significant cases the Hon. GREG PERKES (former Justice) has successfully litigated in district court are:
JOHN PITZNER, A MENTALLY INCOMPETENT PERSON, BY AND THROUGH HIS NEXT FRIEND AND GUARDIAN, STEVEN PITZNER VS. MARATHON CORP. D/B/A HONDA-SUZUKI NORTH
LEON'S FINE FOODS OF TEXAS, INC.;  LEON'S FINE FOODS, INC.; AND LEON'S FINE FOODS, INC. D/B/A LEON'S TEXAS CUISINE VS. MERIT INVESTMENT PARTNERS, L.P.
GREYCAS, INC. VS. OCEAN TRANSPORT LTD. NO. 1, OCEAN TRANSPORT, INC., WILLIAM R. CROSS AND LAWRENCE E. KIESCHNICK VS. GREYHOUND FINANCIAL CORPORATION AND THE DIAL CORP.
MARY RUTH LEONARD AND ELIZABETH BLAKE STEINBERG VS. COASTAL STATES CRUDE GATHERING COMPANY
SAN ANASTACIO DEVELOPMENT LTD., OSCAR CORONA, AND MAURICIO GONZALEZ VS. ELEUTERIO FUENTES
IN THE INTEREST OF ISABELLA ELAINE TANKERSLEY, A CHILD
ROGER D. CISNEROS VS. DICO TIRE, INC., ET AL
JOHN DUZICH, INDIVIDUALLY, THE VESSEL "M/V MISS SUNI SUZANNE" HER LINES, TACKLE, CARGO, APPURTENANCES, ETC. IN REM VS. MARINE OFFICE OF AMERICA CORPORATION, FIDELITY AND CASUALTY COMPANY OF NEW YORK AND COASTAL BEND PRODUCTION CREDIT ASSOCIATION, JOINTLY AND SEVERALLY
LOMA D. FOSTER, JUDITH TURNER WILLIAMSON, JANE T. YOWS, BEAULAH TOLAND, DAVIE JEAN SWANSON, LENA G. TOLAND, JOE T. MAURING, JENELLA T. SMITH, AND EDITH T. TAYLOR VS. TEXACO AND TEXAS EASTERN TRANSMISSION CORPORATION ("TETCO").
Appellate Opinions:
Among the top 10 significant opinions Hon. GREG PERKES (former Jurist) handed down as an appellate jurist:
Texas Comm'n on Envtl. Quality v. Texas Farm Bureau, 460 S.W.3d 264 (Tex. App.—Corpus Christi 2015, pet. denied)
Ohrt v. Union Gas Corp., 398 S.W.3d 315 (Tex. App.—Corpus Christi 2012, pet. denied)
Brannan Paving GP, LLC v. Pavement Markings, Inc., 446 S.W.3d 14 (Tex. App.—Corpus Christi 2013, pet. denied)
Jefferson County Constables Ass'n v. Jefferson County., ___ S.W.3d ___, No. 13-14-00188-CV, 2016 WL 2609313 (Tex. App.—Corpus Christi May 5, 2016, pet. pending)
In re New Hampshire Ins. Co., 360 S.W.3d 597 (Tex. App.—Corpus Christi 2011, no pet.)
State v. Gambling Paraphernalia, Devices, Equip. & Proceeds, 356 S.W.3d 594 (Tex. App.—Corpus Christi 2011, no pet.)
Cameron County, Texas, et al vs. Frank A. Tompkins, et al, ___ S.W.3d ___, No. 13-12-00341-CV, (Tex. App.—Corpus Christi 2013, pet. pending)
In re Cypress Texas Lloyds, 437 S.W.3d 1 (Tex. App.—Corpus Christi 2011, orig. proceeding)
Fernando Javier Eguia vs. Michelle Eguia, 367 S.W.3d 455 (Tex. App.—Corpus Christi 2012, no pet.
In re Leo G. Click, Jr., 13–13–00682–CV (Tex. App.—Corpus Christi 2014, orig. proceeding)